Luminous Terrain™ is a large, interactive, outdoor, nighttime lighting experience, where intelligent moving lights interact with your guests, immersing them in color and patterns to create fun family entertainment.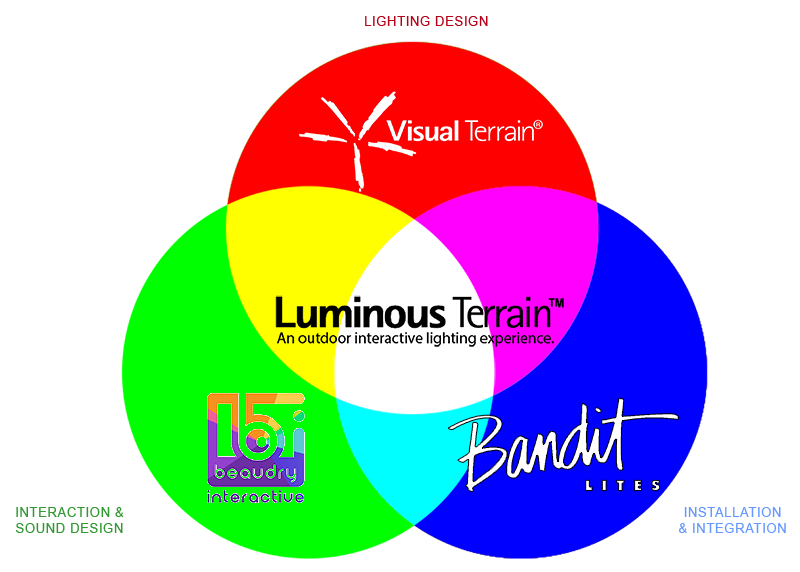 Great products are made by great teams
Visual Terrain creates the immersive lighting.
Beaudry Interactive conjures up the software magic.
Bandit Lites combines the lighting and the magic to build the LTS.
Together, they make this outdoor lighting experience amazing!
Luminous Terrain™ Tower Kit: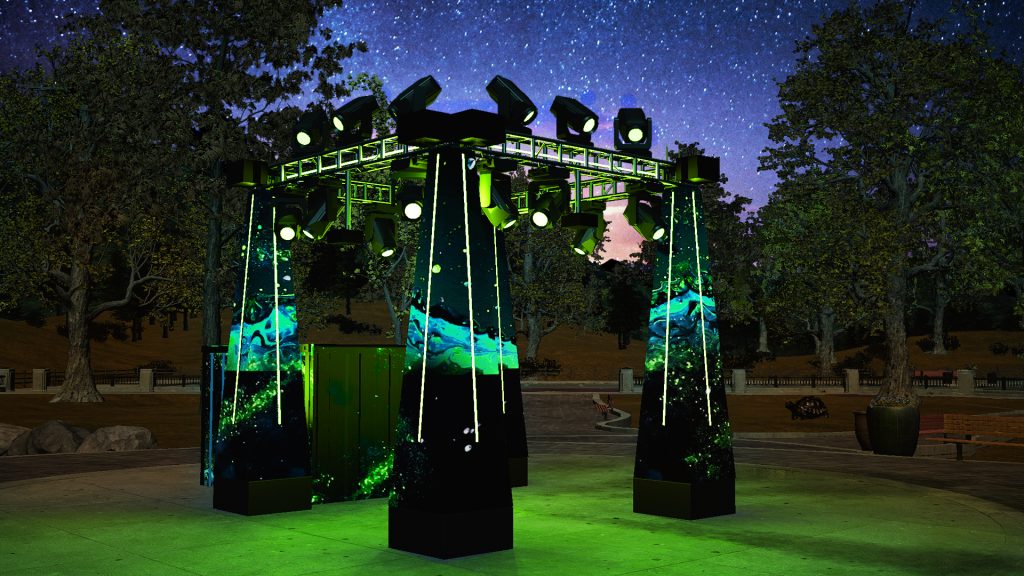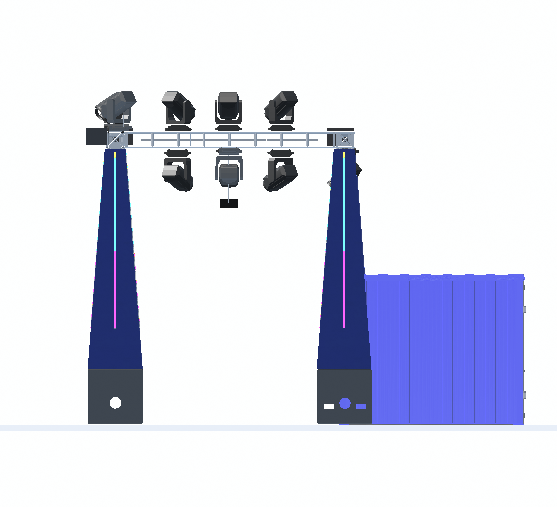 Tower base kit includes:
12 x 12 truss structure with integrated pixel-controlled lighting
Up to 14 intelligent moving lights with infinite color possibilities, animation effects, zoom effects and 13+ patterns per fixtures
12+ interactive games
Proprietary programming
Interactive software, hardware, and speakers
Secure Mobile Control Center
24-hour technical support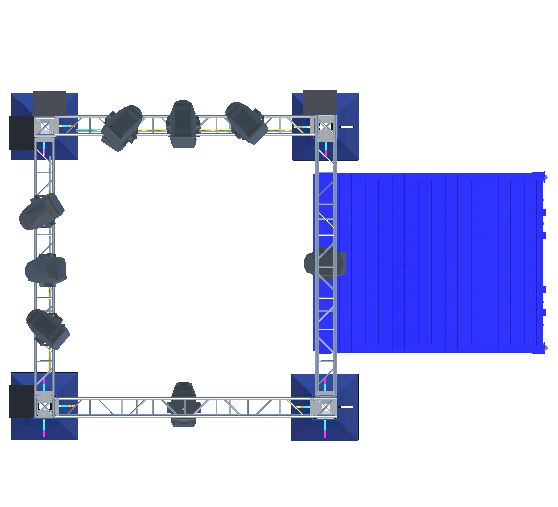 Luminous Terrain™ is:
Turnkey to fit your specific site
Hours of fun for your guests
Luminous Terrain™ Linear Kit: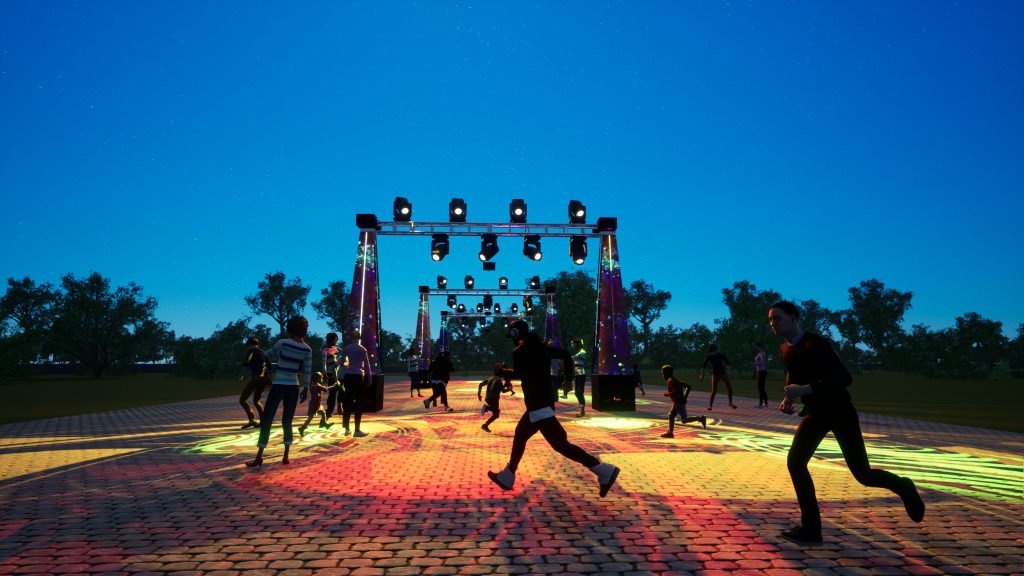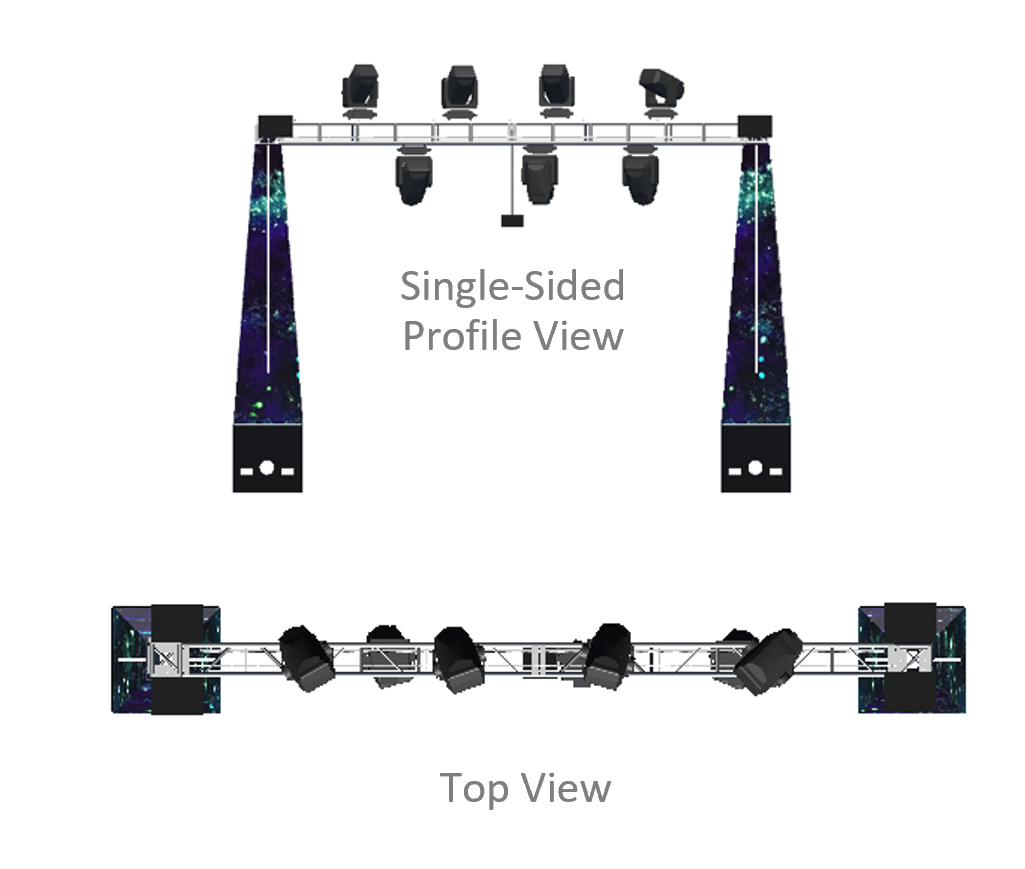 Linear base kit includes:
12' x 20' goalpost truss structure with integrated pixel-controlled lighting (single-sided and double-sided)
Up to 10 intelligent moving lights with infinite color possibilities, animation effects, zoom effects and 13+ patterns per fixtures
12+ interactive games along a 20' x 50' interactive path (per goalpost)
Proprietary programming
Interactive software, hardware, and speakers
Secure Mobile Control Center
24-hour technical support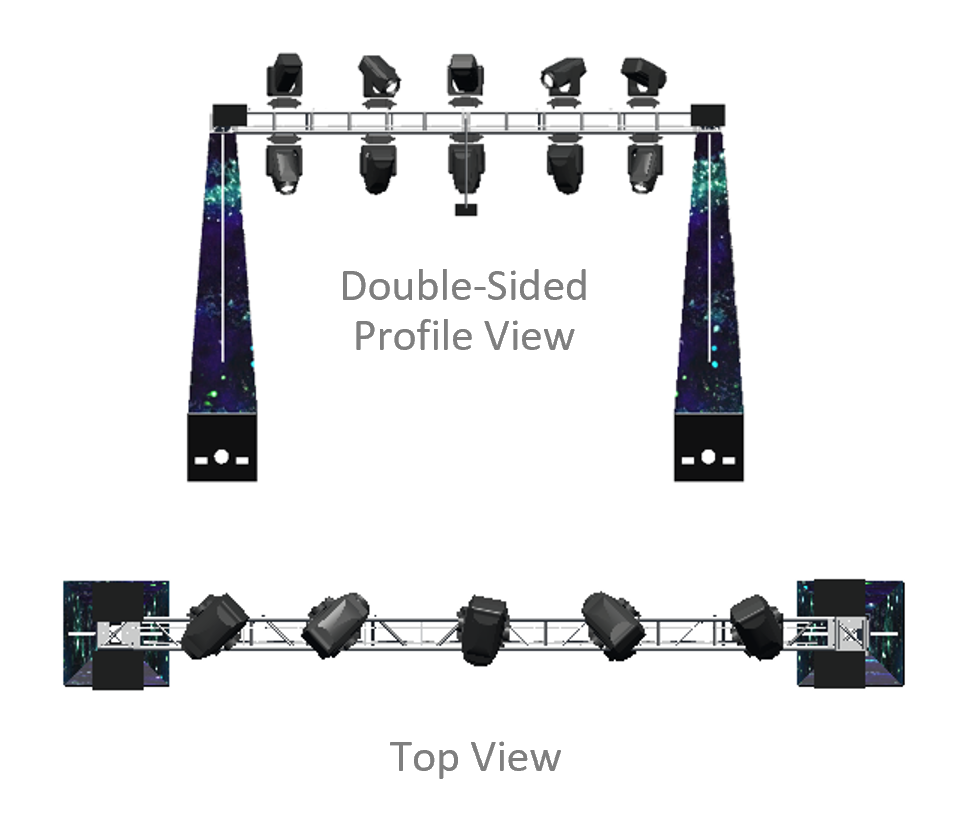 Luminous Terrain™ is:
Turnkey to fit your specific site
Hours of fun for your guests
Luminous Terrain™ Mini Kit: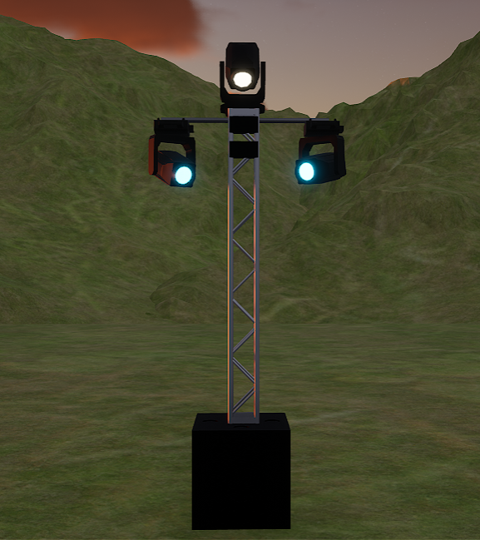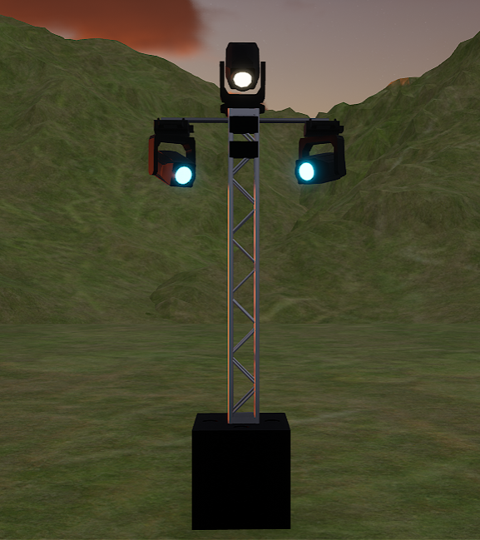 Mini base kit includes:
12' truss structure
Up to 3 intelligent moving lights with infinite color possibilities, animation effects, zoom effects and 13+ patterns per fixtures
6+ interactive games
Proprietary programming
Interactive software, hardware, and speakers
Secure Mobile Control Center
24-hour technical support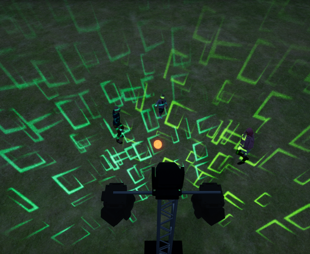 Luminous Terrain™ is:
Turnkey to fit your specific site
Hours of fun for your guests
---
Customization Available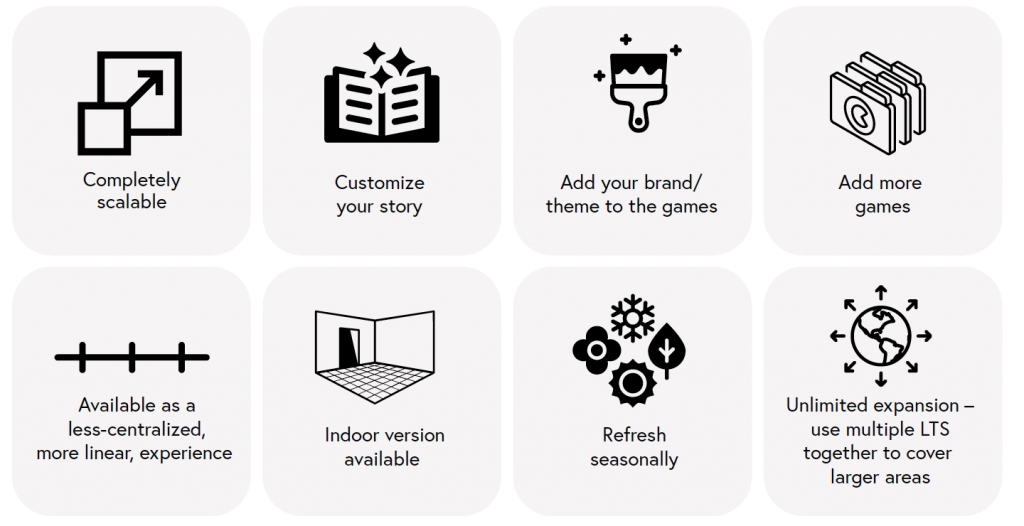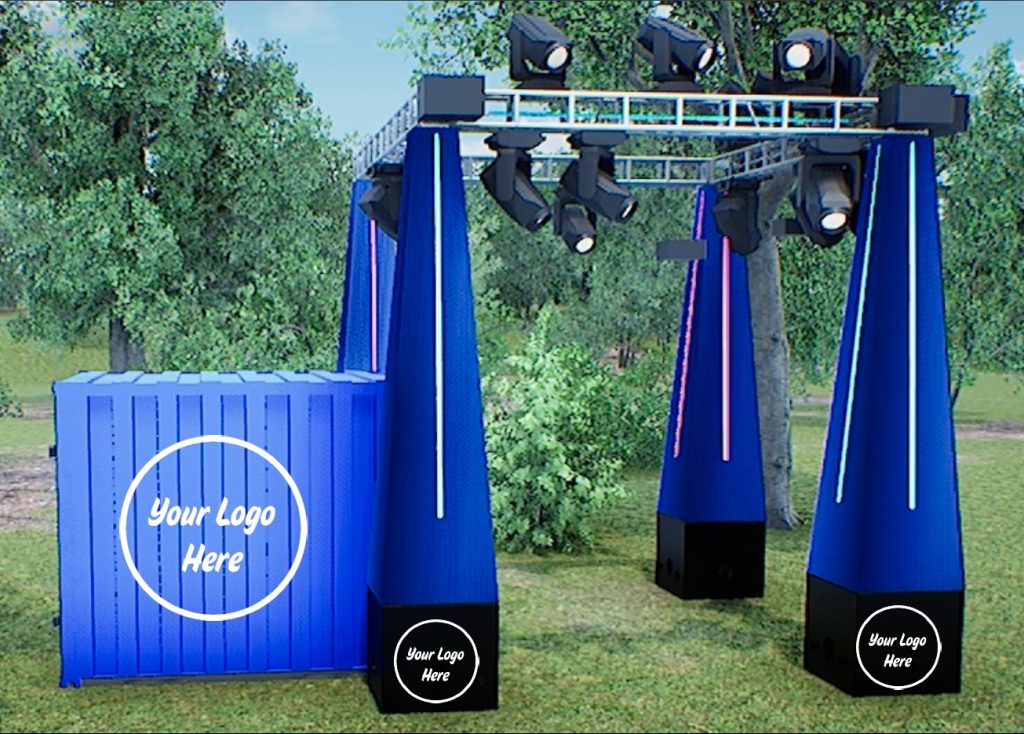 Add your brand/theme to the LTS and mobile control center
Luminous Terrain is Available for: